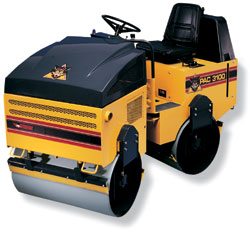 Everyone knows that it is important to always have the right tools for the job.  If your project has the demand for tools and equipment that you don't have available, then our equipment rentalservices are just what you need.
At West Branch Rental, we have a variety of tools and heavy equipment available for rent.  With flexable rental terms, you can be sure to have the equipment that you need when and where you need it.
Check out our equipment rental gallery for a sample of some of what we have available.  Then, give us a call at 800-314-1801 or locally at (570)523-6216 to secure your equipment rental today.
LEWISBURG EQUIPMENT RENTAL
If you need equipment rentals in or around Lewisburg, PA then West Branch Rental is your #1 solution.  Our rental inventory contains a wide selection of popular equipment from top brands like Honda & Stihl.  From tools to heavy equipment rentals, West Branch Rental has what it takes to get your job done.
Renting your equipment is a smart idea for many reasons.  When a specific piece of equipment or tool is the solution that you need to get a job done faster and easier, then it makes perfect sense to rent what you don't own.  The best results on any project come from having the necessary equipment and West Branch Rental is the key to professional results without the extra costs and hassles of ownership.
RENTAL EQUIPMENT IN LEWISBURG PA
West Branch Rental's selection of equipment rentals is second only to the experience of their staff.  At West Branch Rental, we fix everything we sell and we have Stihl Gold Certified Technicians and Honda Certified Technicians on staff to ensure that everything we rent and sell is in top condition.  This is part of why West Branch Rental is Central PA's leading equipment rental provider and your top choice for equipment rentals in central PA.
As members of the community, we understand the local needs and have a full selection of tool and equipment rentals to serve you.  Our knowledgeable staff is ready to assist you with all of your needs from rental to repair and purchasing.  Give us a call at 800-314-1801 or locally at (570)523-6216 to inquire about our Lewisburg equipment rentals today.